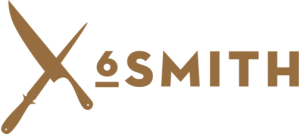 Welcome to 6Smith.  An artisan inspired meat and seafood restaurant for the urban suburban, nestled along the stunning shores of Lake Minnetonka. We are bold, fresh and modern 
Once you enter through the doors you'll find yourself surrounded by rustic luxury with a hint of industrial chic. But don't confuse chic with snobby. Arrogance is one guest never allowed in. 6Smith is friendly and approachable, and takes pride in making you feel comfortable and cozy, in an energetic and lively environment. 
Main Dining Room Hours:
Mon-Thu 11am-9pm
Fri & Sat 11am-10pm
Sun 10am-8pm
Main Level Bar Hours:
Mon-Thu 11am-10pm
Fri & Sat 11am-11pm
Sun 10am-8pm
Visit 6Smith.
294 East Grove Lane
Wayzata, MN 55391
(952) 698-7900