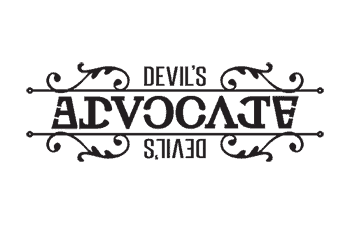 noun
develz 'adveket
-a person who expresses a contentious opinion in order to provoke debate or test the strength of the opposing arguments.
-an outstanding downtown Minneapolis venue known for its extensive craft beer selections and tasty menu.
Yea, we're looking more closely at the second definition here. Craftapped members will find many things new, as the new Devil's Advocate location is a beauty, and it's located on the corner of 11th Street and the newly redone Nicollet Mall.
But some things never change.
Like a lineup of craft beers, cocktails and a Bloody Mary that few can rival. A menu offering their legendary cheesesteak, meatballs and a host of other delicious recipes. And a friendly and attentive staff that's always on a mission to make your experience memorable.
1070 Nicollet Mall
Minneapolis, MN 55403
612-843-2260
@devilsadvocatebar
Monday through Saturday  11am – 2am
Sunday Closed
Happy Hour: Monday through Friday  3pm – 7pm
**Remember to visit the Devil's Advocate sibling location:
Dan Kelly's Pub in downtown Minneapolis on South 7th St.
Both are devilishly dandy Craftapped venues!**