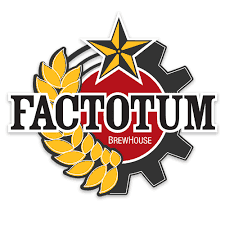 As unique and community-based a brewing outfit as you'll find anywhere, Factotum Brewhouse assists homebrewers in creating highly-drinkable beers. They provide professional brewing equipment, guidance and education – and a beer-loving community defined by mutual support, unbiased opinion, and a philosophy that anybody can brew.
At the heart of it all, a pair of sibling owners in the Sunnyside neighborhood of Denver. Their German-American upbringing has instilled in them a passion for beer. Their mutual background as professional educators compels them to impart brewing knowledge to the community.
Quite simply, Factotum Brewhouse is a brewery for the people, by the people. The drinks you enjoy in the taproom were conceived and created by homebrewers and other beer lovers, all under the tutelage of their head brewer. The whole effort is to guide and teach their customers, their neighbors, in the art of making great beer.
Drink a beer, make a beer—at Factotum Brewhouse, the choice is yours.
Tuesday through Thursday  4pm – 10pm
Friday  3pm – 10pm
Saturday  Noon – 10pm
Sunday  Noon – 8pm
*For your next party or special event*
Want the taproom all to yourself?
You can rent out the space for private events!
Weddings, rehearsals, office parties, birthday parties, company launch parties, fundraisers – you name it. Factotum has hosted it. Just click here to learn more.