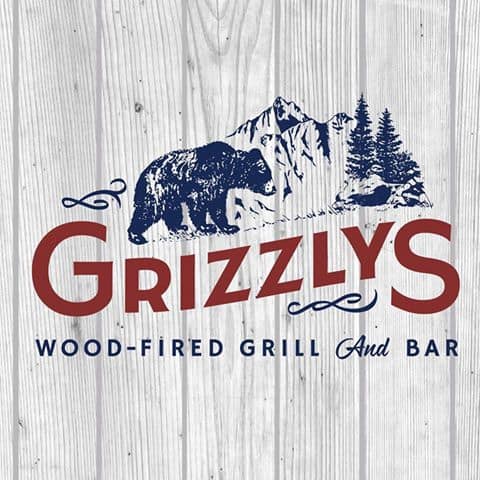 Grizzly's Wood-Fired Grill has 28 Tap Beers that are always rotating, with a menu focusing on fresh and made-from-scratch products.
They are known for mouth-watering wood-fired meats that slow roast on a rotisserie over Red and White Oak. Come to Grizzly's during the warm months and enjoy a great beer on the large patio with a full bar.
And don't forget – the wonderful patio at Grizzly's is dog friendly!
220 Carlson Pkwy N, Plymouth, MN 55447
763-476-1011
Sunday through Thursday  11am – 10pm
Friday and Saturday  11am – 12am
* * *
For your next special event…
Looking for a great location?
Grizzly's Wood-Fired Grill and Bar has a Private Dining Room to please your guests and take care of all your needs.
The space holds 50 guests for full dining events, whether it's midday or dinner.
Or, if your gathering is more of a stand-up party there's room for 60.
Outstanding menu options with assorted price points will make your event both memorable and affordable.
** Click to learn more about Grizzly's Private Dining Room **