We brew the beers that we enjoy drinking.
Crafted with passion by brewer Jamie Fox and his wife, Gunbarrel Brewing Company is located in Boulder, Colorado.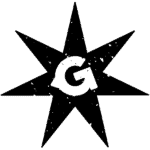 Jamie has been brewing for the past eighteen years, and earned a Ph.D in neuroscience along the way. Marie has a background in marketing, hospitality and web development. Together, they share a passion for exploring the nuances and endless possibilities of craft beer.
We chose the name Gunbarrel for our brewery to pay homage to the rugged independent freedom of the West, and to honor the little slice of it that we call home. We look forward to pouring you a pint!
Website | Facebook | Instagram
7088 Winchester Circle
Boulder, Colorado 80301
Hours
mon-wed 4-8
thurs 3-8
fri 2-9
sat 12-9
sun 12-7