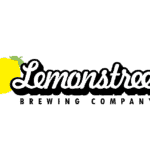 Lemonstreet Brewing Co. is a family owned and operated craft brewery in the rapidly burgeoning Rail Yard District of Jacksonville, convenient to many surrounding neighborhoods. With pride in our craft and in the relationships we've developed within our community we aim to keep local sources a priority.
Our family is happy to welcome you and yours into our relaxing, friendly, and spacious tap room. We look forward to helping you choose your favorite brew to sip and enjoy.
Life Gives You Lemons. We Make You Beer!
Website | Facebook | Instagram
2100 DENNIS STREET
JACKSONVILLE, FL 32204
Monday: CLOSED
Tuesday: CLOSED
Wednesday: 3:00 PM – 9:00 PM
Thursday: 3:00 PM – 9:00 PM
Friday: 3:00 PM – 11:00 PM
Saturday: 1:00 PM – 11:00 PM
Sunday: 1:00 PM – 8:00 PM