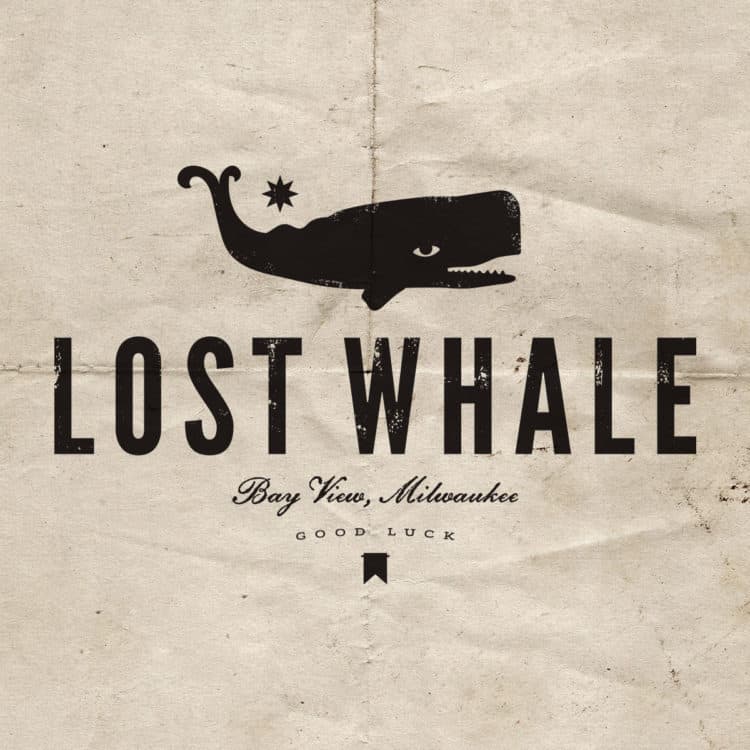 What happens when two hospitality veterans find a beautiful Bay View venue on the Kinnickinnic River and name it after a Lake Michigan myth? Behold Lost Whale, the remarkable creation of Tripper Duval and Daniel Beres.
The whale? An old April Fool's article about whales being spotted in the lake. A joke that many took seriously, and one that still has followers. The pop culture myth notwithstanding, one thing is assured. Once you visit Lost Whale you will make it a regular location to pull into port.
Tripper and Daniel lead a team that understands the hardworking population of Milwaukee. They appreciate great craft beers and craft cocktails. Make them good, make them innovative, and make them quickly. A solid trifecta of hospitality thinking.
Being on the river and inspired by lake lore, Lost Whale focuses on community efforts and charities that respect and maintain Milwaukee's waterways. And they practice sustainability at many turns, from biodegradable straws to composting and recycling. Great people. Great bar. Strong community partners. Another solid trifecta, to be sure.
2151 S. Kinnickinnic Ave.
Milwaukee, WI 53207
414-249-3188
info@lostwhalemke.com
Monday through Friday  4pm – 2am
Saturday  Noon – 2:30am
Sunday  Noon – 2am