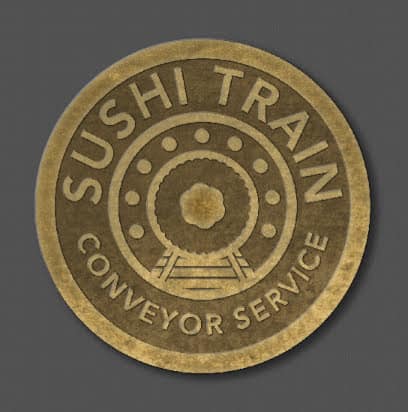 They pride themselves on the simple things at Sushi Train. Top great rice, top great fish, genuine hospitality – and for Craftapped members, an outstanding selection of craft beers, with several on tap and a wide selection in bottles. It's like a trip to Tokyo, with amazing brews along for the ride.
Sushi Train celebrates the innovative designs, trends and pop culture found in that world-class city. And the namesake of the venue – the 'sushi train' – is at the center of a location that is vibrant, entertaining and interactive. You choose your sushi selections right off the 'train' and dive right in. And don't worry, forks are not frowned upon!
What you'll also witness is very cool, proprietary tracking technology at work. There's an RFID chip embedded in each plate, letting the staff monitor every item on the delivery belt, tracking how long it's been on display and alerting the chefs when it's time to refresh.
See it. Take it. Eat it! With some tasty beers to round out the experience.
1200 Nicollet Mall C3
Minneapolis, Minnesota 55403
*across from the YWCA and Westminster Presbyterian Church*
612-259-8488
Monday through Thursday  11:30am – 10pm
Friday and Saturday  11:30am – 10:30pm
Sunday  Noon – 10pm