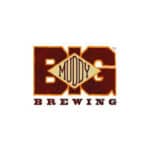 Big Muddy Brewing's founder Chuck Stuhrenberg attended Southern Illinois University Carbondale in the 1980s. After graduation, he opened a franchise of Chicago's Rosati's Pizza in Carbondale and in 1990, began another venture, Spray Shield Industries.
It was while Stuhrenberg was in college at SIU that he began making his own beer.
Stuhrenberg and his college buddies would homebrew, and as the years went on, he began to take his hobby more seriously.
Stuhrenberg always had professional brewing in the back of his mind, but it stayed a hobby until 2009. In July, 2009, Big Muddy Brewing finally began production, the first brewery in Murphysboro in over 50 years.
The first beer offered by Big Muddy Brewing is Kinkaid Wheat. It was a recipe popular with Stuhrenberg's family and friends. It was also something he felt would be a good "craft beer transition brew" for those used to the conventional corporate brew (BMC).
Kinkaid Wheat is currently offered on tap and by bottle in bars, restaurants and liquor stores across Southern Illinois alongside of Big Muddy Brewing's second selection, "Saluki Dunkel Dog", a dark, amber/dunkel style beer.
The third and newest addition to Big Muddy Brewing's lineup is an ale called "Big Muddy Pale Ale", and future varieties include "Logan's Lager".
Big Muddy Brewing
1430 North 7th Street
Murphysboro, IL. 62966
618-684-8833
Hours:
Friday 4–10PM
Saturday 12–10PM
Sunday 12–7PM