Craftapped has arrived in Michigan.
Learn more about the best beer club in USA!
Michigan Membership: $9.99 for 12 months of Craftapped.  (Offer good for Michigan residents only.) Because we're just getting started in your area, you'll save 90% OFF our normal $98, 12-month membership price.
We've just begun in Michigan.  Now with 30 partners in Michigan!  Thank you for giving us a try and we want to build loyalty with you as we have in our other states that we work in.
Travelling?  You can take Craftapped with you to any of the states we have partners in.
(please note that Craftapped is NOT a beer delivery or mail order service)
Buy Gift Cards and Digital Memberships this holiday season!  Enter code: AZGIFT when you check out to get the same great deal!
Current Michigan Partners
click here to view our partner map
Arctic Circle Brewing Company
Brew Detroit
Brooks Brewing : Charter Township
Brooks Brewing: Ferndale
Cap N' Cork Brewing
Copper Hop Brewing Company
Creston Brewing Company
Dark Horse Brewing Company
Detroit Beer Company
Draught House Brewery
Elk Brewing : Comstock Park
Elk Brewing: Grand Rapids
Eternity Brewing Company
Fourth Coast Ciderworks
Hopside Brewery
Les Cheneaux Distillers
Middlecoast Brewing Co.
Midtown Brewing Co.
Pigeon Hill Brewing
Saucy Brew Works
Saugatuck Brewing Company
Saugatuck Brewing Company: Kalamazoo
Stiggs Brewery
Steampunk Tap Room
SuperNatural Brewing and Spirits
The Royal Oak Brewery
Thumb Brewery
Unity Vibration Kombucha
Valhalla Kalamazoo
Warner BrewHaus
(don't worry more are on the way)
In 2016, four guys in Minneapolis who really like drinking great beer had a bright idea. They had observed that craft brewers were always trying to get new people to sample their brews since that's the best way to transform a beer enthusiast into a beer customer. These same guys realized that if they got their friends and friends of friends to join them, they could convince brewers to give some free beer to the whole gang.
Holy cow. It worked.
Brewers saw an influx of new faces—many of whom turned into new customers. Friends, friends of friends and even some of their friends enjoyed a ton of great beer. Eureka. Craftapped was born and a website was built so even more beer enthusiasts could join the party. A modest membership fee covered the cost of putting the program together, running it and eventually a smartphone app. Since then, we've grown to over 20,000 members and 500 partners. We've expanded into Wisconsin and are now open in Missouri, Michigan, Colorado, Florida, Arizona, Kansas, North Dakota, South Dakota, Iowa and more to come soon!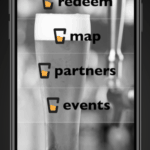 Craftapped members use the smartphone app to get up to ten beverages per month (up to two a day) at our partner breweries and distilleries. They can also use the app for buy one/get one (BOGO) deals at partner bars and restaurants. In Arizona the 10 beers a month are good for 50% off your first 2 pints.
Craftapped also regularly hosts events at local breweries where you can meet other Craftapped members, win prizes and play clever beer-related games and contests. Basically, Craftapped is just a great deal for our members and our partners. Everybody wins!
JOIN NOW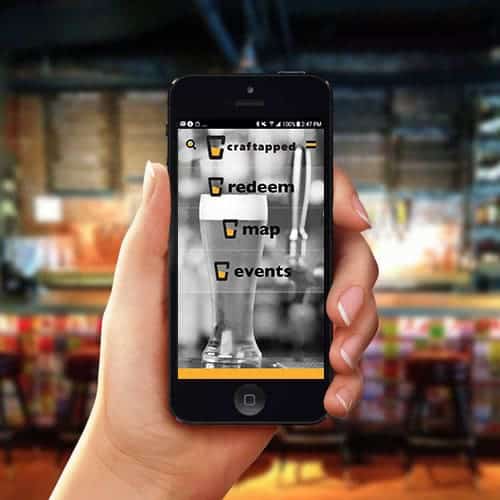 Receive Credits
You receive 10 craft drink credits each month to redeem at partner establishments through our mobile app.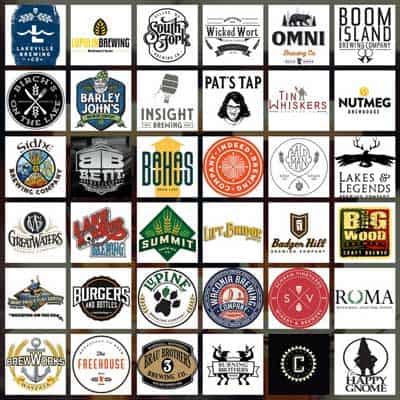 Pick the Place
Explore the latest craft beers, or ciders at any of our 420+ partners or just go with your favorite — the choice is yours.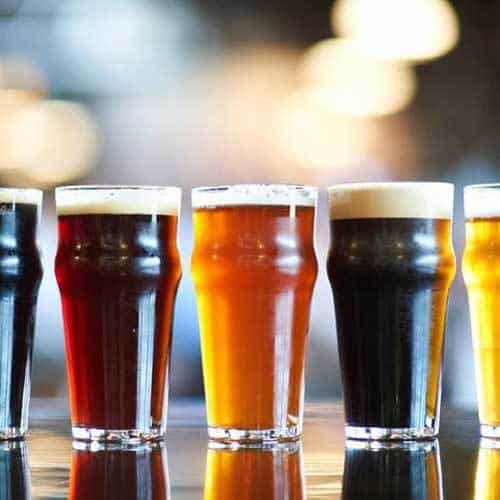 Pick Your Drink
Each credit is good for a craft beverage of your choice.
*Select Partners and areas offer BOGO only also referred to as 50% off first 2 drinks in some states