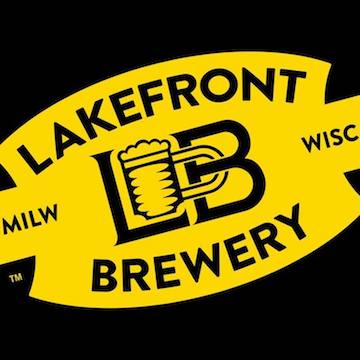 On December 2nd, 1987, brothers Russ and Jim Klisch opened Lakefront Brewery and sold their first batch of Riverwest Stein Amber Lager to a neighborhood tavern in Milwaukee. Since then, they have grown to brew nearly 50,000 barrels of beer every year, and have received awards in almost every renowned beer competition. Their products are now distributed to 30-plus states, not to mention Canada, Ukraine and South Korea.
Lakefront Brewery was the first certified organic brewery in America, the first brewery to produce a government-approved, gluten-free beer and the first indigenous beer using all Wisconsin grown ingredients. They currently brew more than thirty year-round and seasonal beers, including a barrel-aged series and their unique, one-off "My Turn" series, which gives each of their full time employees a chance to choose a style they've never produced.
1872 N. Commerce St.
Milwaukee, WI 53212
414-372-8800
Monday through Thursday  11am – 8pm
Friday  11am – 9pm
Saturday  9am – 9pm
Sunday  10am – 5pm
Lakefront Brewery is closed on Thanksgiving Day, Christmas Day, New Years Day, and Easter Sunday.