Colorado is loving Craftapped!
And here's why…
FLASH SALE:Get 1 year for just  $17.99
Colorado Launch Membership: $29.99 for 12 months of Craftapped.  (Offer good for Colorado residents only.) Because we're just getting started in Colorado, you'll save 70% OFF our normal $98, 12-month membership price.
Buy Gift Cards and Digital Memberships this holiday season!
We have 72 partners in Colorado (and counting…more to come!)
Current Colorado Partners (click for map)
1350 Distilling
14er Brewing Co.
300 Suns Brewing
5280 Burger Bar – Denver
5280 Burger Bar – Westminster
Atost (distillery)
Atrevida Brewing Co.
Bacon Social House: Denver
Bacon Social House: Littleton
Beyond the Mountain Brewing
Big Trout Brewing
BOCO Cider
Bass Brewing Company
Brewery Rickoli
Brix Brew & Tap
Broadway Market Denver
Bruz Beers
Bruz off Fax
Burly Brewing
Cedar Creek Pub
Cerberus Brewing Co.
Chain Reaction Brewing
Clear Fork Cider
Colorado Plus Cidery
Crazy Mountain Brewing
Discovery Tap House
Dratz Brewing
Dueces Wild Brewery
Dueces Wild T-Gap
Elevated Seltzer
Elizabeth Brewing
Epic Brewing
Estes Park Brewery
Factotum Brewhouse
FH Beerworks
Finkel & Garf
Front Range Brewing
Gilded Goat Brewing
Goat Patch Brewing
Goldspot Brewing
Grimm Bros Brewing
Grossen Bart Brewery
Happy Tap
Highside Brewing
Hogshead Brewery
Holidaily Brewing Co.
Kettle and Spoke
Landlocked Ales
Living the Dream Brewing
Local Relic
LUKI Brewing
Mash Lab Brewing
Maxline Brewing
Mockery Brewing
Oasis Brewing
Odyssey Beerwerks
Otero Taproom
Outworld Brewing
Red Leg Brewing
Slater's 50/50
Soul Squared Brewing
Sparge Brewing
State 38 Distilling
Storybook Brewing
The Berg Haus
The Denver Game Lounge
The Empourium Brewing Company
Tilted Barrel Brew Pub
Tivoli Brewing
TommKnocker Brewery
Ursula Brewery
Verboten Brewing
Welcome Home Brewery
Woods Boss Brewing
In 2016, four guys in Minneapolis who really like drinking great beer had a bright idea. They had observed that craft brewers were always trying to get new people to sample their brews since that's the best way to transform a beer enthusiast into a beer customer. These same guys realized that if they got their friends and friends of friends to join them, they could convince brewers to give some free beer to the whole gang.
Holy cow. It worked.
Brewers saw an influx of new faces—many of whom turned into new customers. Friends, friends of friends and even some of their friends enjoyed a ton of great beer. Eureka. Craftapped was born and a website was built so even more beer enthusiasts could join the party. A modest membership fee covered the cost of putting the program together, running it and eventually a smartphone app. Since then, we've grown to over 6,000 members and 220 partners. We've expanded into Wisconsin and are now opening Missouri, Kansas, Iowa and Colorado!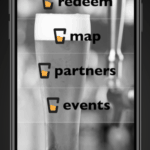 Craftapped members use the smartphone app to get up to ten beverages per month (up to two a day) at our partner breweries and distilleries. They can also use the app for buy one/get one (BOGO) deals at partner bars and restaurants.
Craftapped also regularly hosts events at local breweries where you can meet other Craftapped members, win prizes and play clever beer-related games and contests. Basically, Craftapped is just a great deal for our members and our partners. Everybody wins!
And now Colorado  74 Partners and counting!
Since we're just getting started in Colorado we'll be discounting our normal $98, 12-month membership by 80%.  Do the math, that's up to 120 beers for $19.99—about 17 cents apiece.  Craftapped will never be this affordable in Colorado again so act now if you want to be part of the fun.
Colorado Launch Membership: $29.99 for 12 months of Craftapped.  (Offer good for Colorado residents only.) Because we're just getting started in Colorado, you'll save 70% OFF our normal $98, 12-month membership price.
JOIN NOW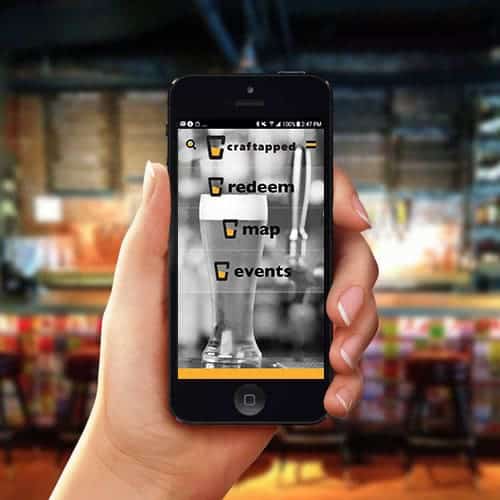 Receive Credits
You receive 10 craft drink credits each month to redeem at partner establishments through our mobile app.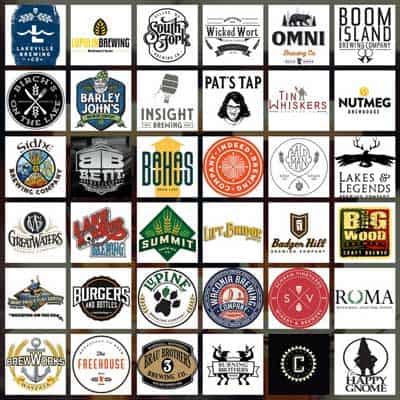 Pick the Place
Explore the latest craft beers, or ciders at any of our 380+ partners or just go with your favorite — the choice is yours.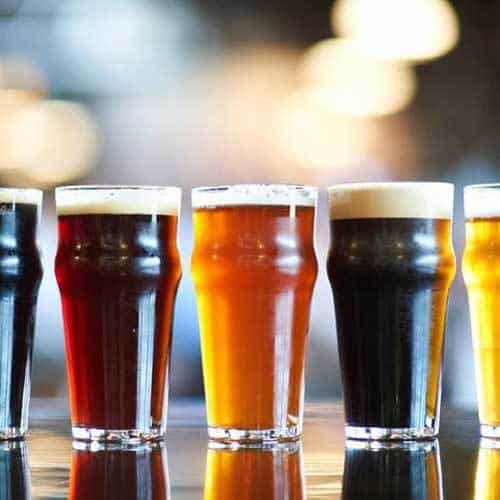 Pick Your Drink
Each credit is good for a craft beverage of your choice.
*Colorado Partners offer BOGO only.