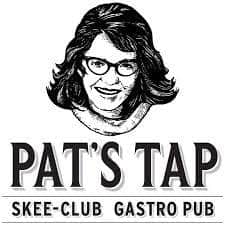 A neighborhood bar featuring 4 vintage 1952 Skee-Ball machines from upstate New York, an impressive 50+ canned beer list, 18 local beers on tap, a wine list with organic, sustainable and biodynamic choices, and a menu featuring a gourmet twist to traditional bar fare. Pat's Tap is committed to supporting local and organic agriculture through their menus.
Pay a visit and live by the Pat's Tap Motto:
Drive Fast. Take Chances. Eat Cheese Curds.
Beer List  |  Lunch & Dinner Menu  |  Brunch Menu
3510 Nicollet Ave. S.
Minneapolis, MN 55408
612-822-8216
Monday through Friday  11am-2am
Saturday and Sunday  9am-2am
Weekend Brunch  9am-3pm