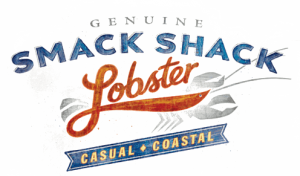 Smack Shack
AS OF APRIL 16th, this is a BOGO (buy-one-beer-use-one-credit-to-get-one-free-beer) establishment.
Although named for the boats used to catch lobster, Smack Shack was launched as a food truck in 2010, serving lobster rolls from a land-locked downtown Minneapolis parking lot. Owner Josh Thoma had a great recipe and a belief that the appetite for fresh lobster in the Twin Cities was as strong as any coastal city.
Visit Smack Shack
Open for lunch & dinner 7 days a week, beginning at 11 am.
**Craftapped is only accepted at the North Loop Minneapolis location**
Smack Shack
603 N. Washington Avenue
Minneapolis, MN 55401
(612) 259-7288