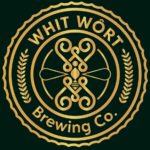 Whit Wort Brewing Co. Is a microbrewery. We will be offering small batch hand crafted beers. Folks ask about our name, 'Whit' means small or micro, and 'Wort' is the brew before it ferments into beer. So it translates to Small Brew.
Website | Facebook | Instagram
1043 1st Ave
Gibbon, MN 55335
We are generally open Thursday -Saturday from 2pm to 10pm.