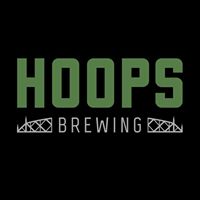 You experience complete comfort the minute you step inside the brewery and beer hall at Hoops Brewing. Not only the comfort of the expansive space, nestled in one of Canal Park's classic brick and wood beam buildings, with its hand hammered copper bar, community tables and floor to ceiling windows that showcase the brewing operation. Comfort also comes from a beer lover's peace of mind, knowing that the tap handles will pour forward as wide a selection of imaginative brews as to be found anywhere.
Ask anyone in the brewing world of Duluth and Superior – and frankly, many more from across the landscape of Minnesota and Wisconsin – and they'll mention founder Dave Hoops. A master craftsman who has surrounded himself with peers of enormous talent and skill. Together, a crew of brewers and servers that put quality and integrity at the top of their accomplishments. How can great beer not follow in that wake?
Hoops brews three to four batches every week, and 80-100 unique recipes every year. These include Hoops-centric pales and IPAs, barrel-aged delights, sours, American and German style light beers, wheat beers of all styles, fruit selections – and their No. 42 one-off series, which highlights one of their classic styles infused with fruits, peppers and other cool ingredients.
325 S. Lake Ave.
Duluth, Minnesota 55802
218-606-1666
Open everyday 11am – Midnight
*For your next party or special event*
Make your next event a Hoops event!
They love a good party, and want you to have one, too.
The expansive Beer Hall is family friendly, with massive Douglas Fir beams and views of the working brewhouse.
No matter your party needs or party size, they've got you covered.
See the floor plan by clicking here.
And to learn more about planning your next bash, just click here.