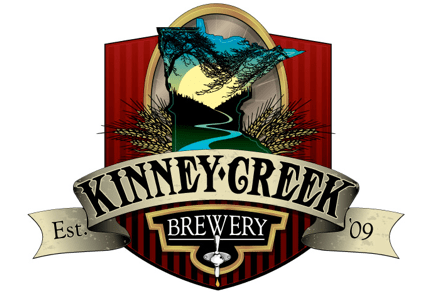 Everyone appreciates a trailblazer. You've got your Lewis & Clark. You've got your Rosa Parks. And you've certainly got your Kinney Creek Brewery, the first brewery to set up business and open its doors in Rochester, Minnesota, since the last one shut down close to 100-years ago.
Kinney Creek has been blazing the craft beer trail in Med City since 2009, consistently marking the way with an array of fine brews. But these are folks that know it's about more than brews. A brewery is all about a commitment to community, and bringing fun and friendship and conversation to everyone with welcome arms.
Pay a visit for a beer or two, or a flight. Bring some pals. Learn how the Kinney Creek brewers and staff do the magic that they do every day, and what happens behind the scenes. You'll also discover live music, food trucks and events that make Rochester, and Kinney Creek Brewery, two special places that go hand in hand.
1016 7th St. SW
Rochester, MN 55901
507-282-BREW (2739)
Twitter @KinneyCreekBrew  |  Facebook and Instagram @kinneycreekbrewery
Sunday through Thursday  Noon – 10pm
Friday and Saturday  Noon – Midnight
*Off Sale Hours are every day  Noon-10pm*