MobCraft. The world's first crowdsourced brewery!
In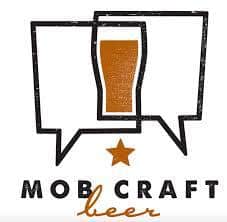 2011, founders Henry and Andrew dreamt up an idea for a brewery where the people decide what's brewed. Each month they leverage the power of the crowd to generate ideas for unique craft beers. The ideas go up for vote on the website, as the crowd casts their preference by placing a pre-order. The beer with the most pre-orders wins – and is brewed, packaged and shipped straight to your door through an online retailer or available for pickup at the brewery. Brilliant.
Not to mention one of the Milwaukee area's most roomy and friendly taprooms. The brewery and taproom are located in the Walker Point Community, which the folks at MobCraft proudly support!
BOGO Good on Select Beers
Craftapped May not be used with any other discounts
505 South 5th St.
Milwaukee, WI 53204
414-488-2019
Monday through Thursday 3pm-10pm
Friday 3pm-Midnight
Saturday Noon-Midnight
Sunday Noon-10pm