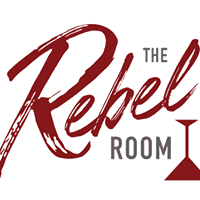 The Rebel Room is Excelsior's hidden gem for dining, entertaining and sophisticated lounging with family and friends. Escape underground and adventure through the Rebel Room's distinctive cocktails and unique bar menu.
Just downstairs from their sibling in Excelsior, Red Sauce Rebellion, you'll find a solid speakeasy vibe going on. A craft beer may be the enticement on the front end of your visit – but it's likely the incredible creativity pouring from the bottles may be your next order. As we've learned, many Craftappers appreciate a fine craft cocktail as much as a craft brew!
The same care that Chef and Owner Eli Wollenzien brings to the menu at Red Sauce Rebellion and Coalition, he applies to the short but sweet offerings at The Rebel Room.
And we should note – although The Rebel Room is in the lower level of Red Sauce Rebellion, the crew there has made it clear that you may redeem individual Craftapped vouchers at each location. They consider them separate venues for Craftapped members like you. So put a pin on Water St. in Excelsior and pay a visit to two fine locations in one trip!
205 Water St.
Excelsior, MN 55331
952-234-4646
@rebelroomexcelsior
Thursday and Friday  4pm – 11pm
Saturday  2pm – 11pm
***
For your next special event…
** Entertain like a rock star by booking the dining room or entire space for your next event. Away in the Rebel Room, be delightfully relaxed. **
* Click here to email the staff for info and pricing. Or call 952-234-4646 *
***
* And when visiting beautiful Excelsior, be sure to take in
The Rebel Room's sibling venues: Coalition and Red Sauce Rebellion *