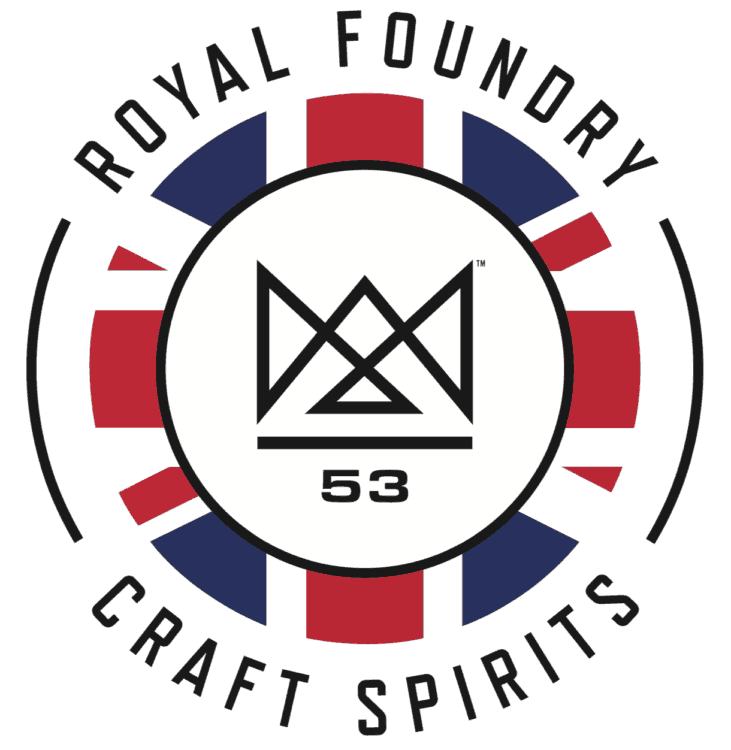 Here you go, Craftappers. We've heard from you loud and clear that you appreciate craft beverages of all stripes, so we're happy to announce our first craft distillery and cocktail room!
Royal Foundry Craft Spirits is a new distillery that infuses the Twin Cities craft cocktail scene with a British flair. They produce fine spirits made in the classic Brit tradition using grains, botanicals and classic recipes. And what are our neighbors across the pond known for? Gin, Single Malt Whiskey and Rum. Barrel Aged Rum, of course.
In the spacious cocktail room you'll find a long bar made of barrel staves, with a bar back crafted to look like a classic English Tube (subway) Station. Also inside there's ample room for three pub Skittles (bowling) lanes – you set the pins – and badminton. Yes, badminton.
Outside on the lawn, adjacent to their spacious patio, is an undeniably unique feature for bicycle athletes and spectators: a fixed gear bike track. The full Brit is on at RFCS!
Kids are welcome any time when accompanied by an adult, and dogs are always welcome on the patio. There's ample parking in either the lot or on neighboring streets, where there are no parking meters.
Your Craftapped credit is good for a full-priced cocktail.
241 Fremont Ave. N. (aka Van White Boulevard)
Minneapolis, MN 55405
612-208-1042
**For your next party or special event**
Royal Foundry Craft Spirits has ample space to handle your next gathering, and the resources to make it a success.
The Barrel Room, Gaming Area and The Crown Room all have different vibes and uses. Book one or all three!
Click here to email Nikki and make your party a success.
(All pictures courtesy Mike Krivit Photography)