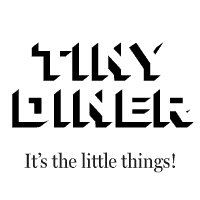 Quite simply, The Tiny Diner and Farm is all of those words. A diner, yes. Sort of tiny, yes. A petite farm, yes. But moreover, it's a small place with big ideas. They believe that it's the little things that count, so they create menus with as many local foods as they can – which includes the stuff they grow themselves.
Every month they pay tribute to diner towns across the USA by exploring different ways to use our Midwestern bounty. They're producing energy with a patio roof solar array, increasing urban soil fertility, and creating a natural habitat for pollinators and urban wildlife in what's basically their own backyard. Where they also grow food. Remember: small place with big ideas.
The food selections are tasty and affordable, the beer list is eminently drinkable across all styles, and the outdoor patio is one of the coolest places to sit anywhere. A visit to Tiny Diner will reap big rewards.
Breakfast  |  Tiny $4 Happy Hour  |  Dinner  |  Weekend
1024 E. 38th St.
Minneapolis, MN 55407
612-767-3322